"Wandering Together"
Click on each picture to view a larger image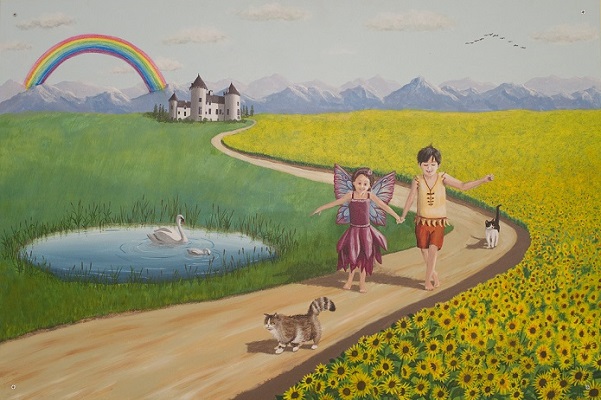 Wandering Together' was designed for two very proud parents and is mounted on the wall in their little girl's bedroom. The customised design was inspired by a georgeous photograph of their two children walking hand in hand. The client knew exactly what she wanted and was very specific about the scene she imagined her kids to be wandering through, along with their pet cats. I dressed the children as a fairy and an elf based on the colours requested. This painting is a great example of how I can incorporate your own children or pets into your personalised painting that is truly unique and specific, just for you.